AOB KOLLEKTIV (Agnesh Pakozdi, Ifeatu Naobi + Kanchi Wichmann) "ADULTS OF BERLIN"
Artist Training
AOB KOLLEKTIV (Agnesh Pakozdi, Ifeatu Naobi + Kanchi Wichmann)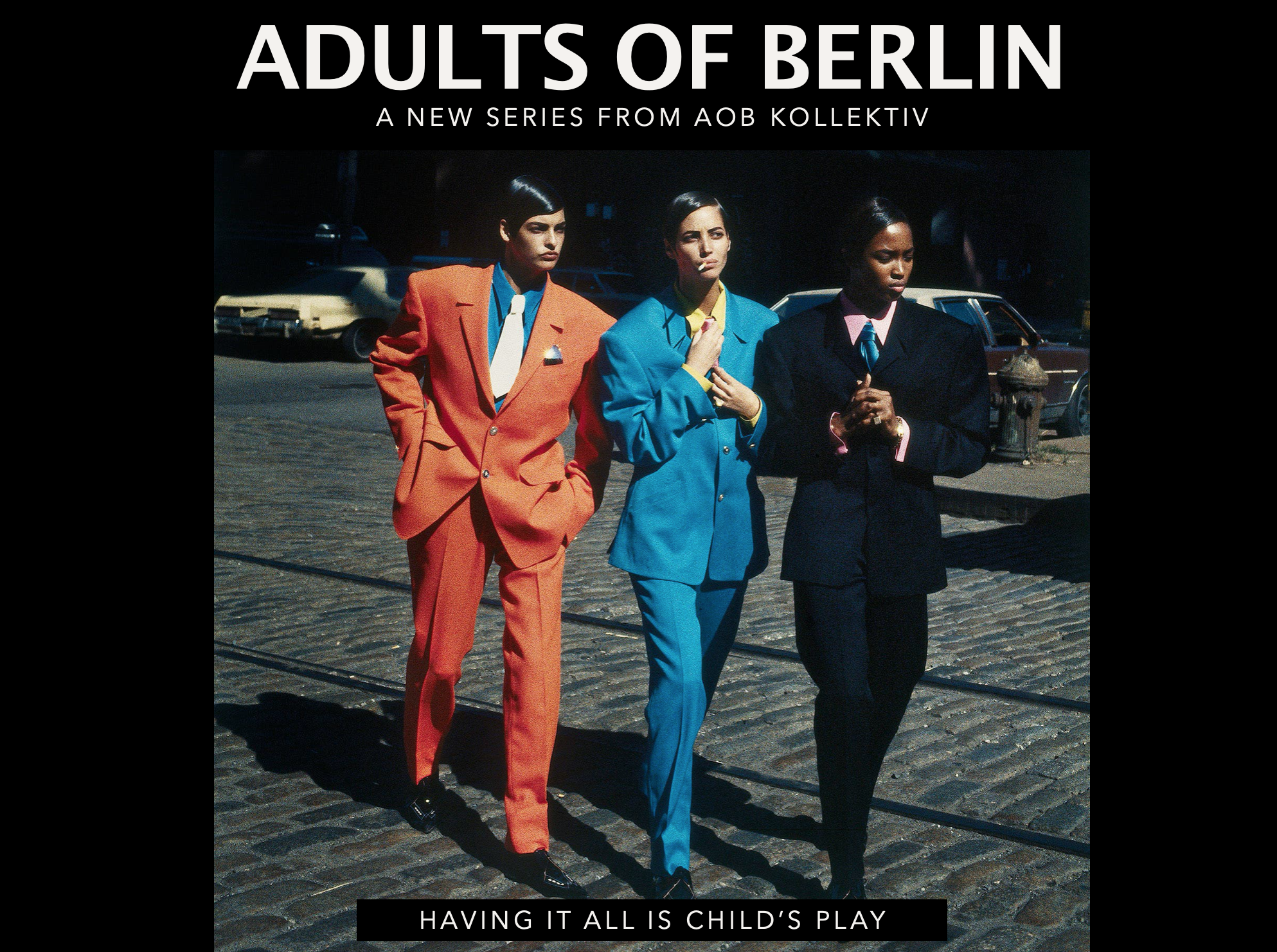 Development of a six part LGBTQ comedy series set in Berlin - materials include pilot script and supporting materials.
Adults of Berlin follows a group of friends who appear to have it all. But when an explicitly anti-feminist porn film, made fifteen years before, by Sydney with then-partner Sabrina, surfaces online, the friends find they have one thing in common - they still haven't really grown up.
Whilst Sydney's shiny new career in academia comes crashing down, newly-qualified therapist Sabrina starts drinking again thereby jeopardising her own hard-won stability. Partner, Gemma, a curator and divorced parent reacts to Sabrina's crisis by pushing the limits of their open relationship. Meanwhile lefty Berliner Heike's tattoo shop is sold, leaving Sydney's partner Kazima without a job and Heike in crisis. Whilst Heike begins dating a younger woman, Kazima attempts to reinvent herself and save her relationship with Sydney in the process.
As the friends attempt to regain control of their lives, their inner children start literally acting out, causing more chaos. Can they find the path to adulthood or are they doomed to be forever trapped in Neverland?