UdK-Buchshop beim Rundgang 2021
Nicole Giere
Yves Hauffe@y.hauffe:content.udk-berlin.de
Sunday, October 31, 2021
11:00
Saturday, October 30, 2021
11:00
Friday, October 29, 2021
15:00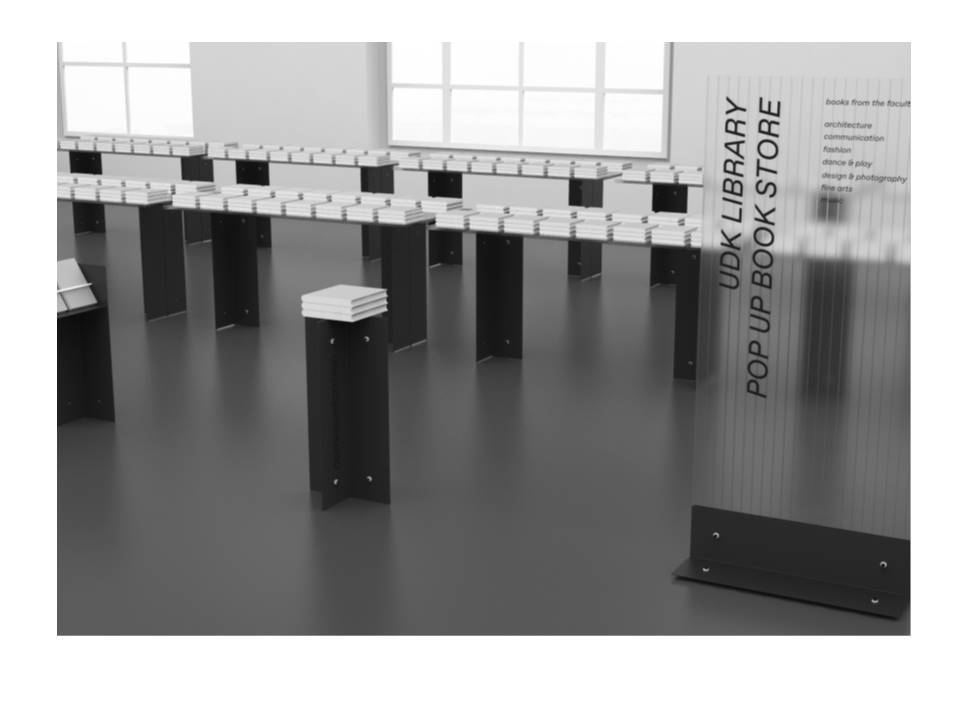 UdK-Bookshop at the Rundgang 2021
Once more the bookshop offers media published by the UdK Verlag.
The diverse range includes class catalogues, monographs and series presenting master's and final theses, as well as documentations of symposia, music or video productions, mainly emphasised by the UdK label, or the summary of project results from the various faculties of the UdK.
The works on offer are publications by teachers, researchers, students or alumni of the UdK Berlin. Get to know the multifaceted activities of the university.
The aim of the publications is to make visible and present the work at the UdK Berlin.