under the paving stones, the garden
Jeanna Kolesova
Daria Kozlova
Arwin Ahmadpur @a.arwin:content.udk-berlin.de
Teresa Hoffmann
Leyla Toprak
Friday, October 29, 2021
12:00
In 2020 part of the Lensbased started working together with political activists from Belarus, Rojava, Turkey, US, Mexico, Ukraine and Hong Kong. In recent decades we find ourselves in a state of environmental, socio-political crises and varying stages of revolution. The global pandemic exacerbated existing precarity and inequality which fueled civilian resistance around the globe. Our starting point was the idea of Viriditas, described by the medieval philosopher Hildegard von Bingen, a natural regeneration power of biological life. We use Viriditas as a metaphor for interconnectivity, organic growth and support in the community. Our dialogue revolved around ways of grassroot communication, increasing need for mutual aid and how the state justifies violence. In videos we are working with the same issues such as protests, state violence, para/military conflicts in particular cases which are happening in Kurdistan, Ukraine, Germany and Russia.
visit the room 115
(in)visible protest
http://invisibleprotest.de/, 2021, Jeanna Kolesova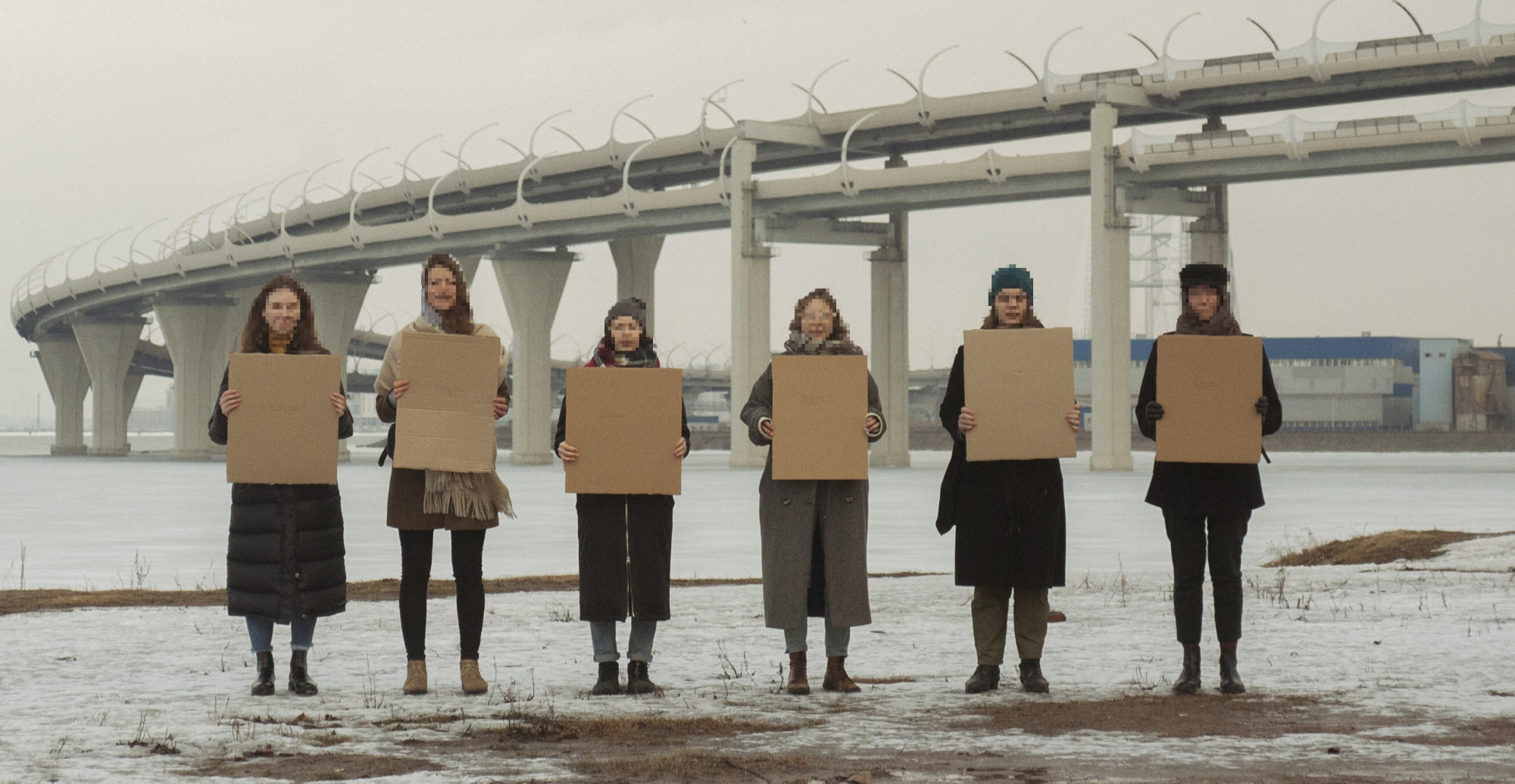 There is one place in St. Petersburg without police, a thin strip of land connected to the mainland via a tunnel, Kanonersky Island. The island, where the soil contains a whole bouquet of heavy metals, where the central aeration sewage treatment plant is located, where a motorway stretches over the heads of the few inhabitants, is the safest place to express your civic position.
We came there in March 2019 for two hours to publicly express everything that we wanted to say to the Russian government without getting arrested for it. Everyone wrote different statements which were important to them. This protest remained invisible to the public, journalists, and police and did not bring political changes. But for some of us it was an important shift - for these two hours we did not have fear. Fear that accumulates and reproduces over many years, that is passed on from generation to generation, a fear that is with you every minute. Fear of your own homeland.
Since 2018, the political situation in Russia has become entirely repressive. People protesting against state politics are met only with police brutality and with arrests. One person in this picture was arrested for 10 days for taking a part in a peaceful rally on 31 January 2021.
An invitation to take part in an online rally, where you can anonymously write a political statement. You are welcome to send a one sentence via website invisibleprotest.de
Your statement will appear after a while on one cardboards held by the people in the picture.
The Flowery Scarf
2021-HD video, 07:00 min, English subtitles, Leyla Toprak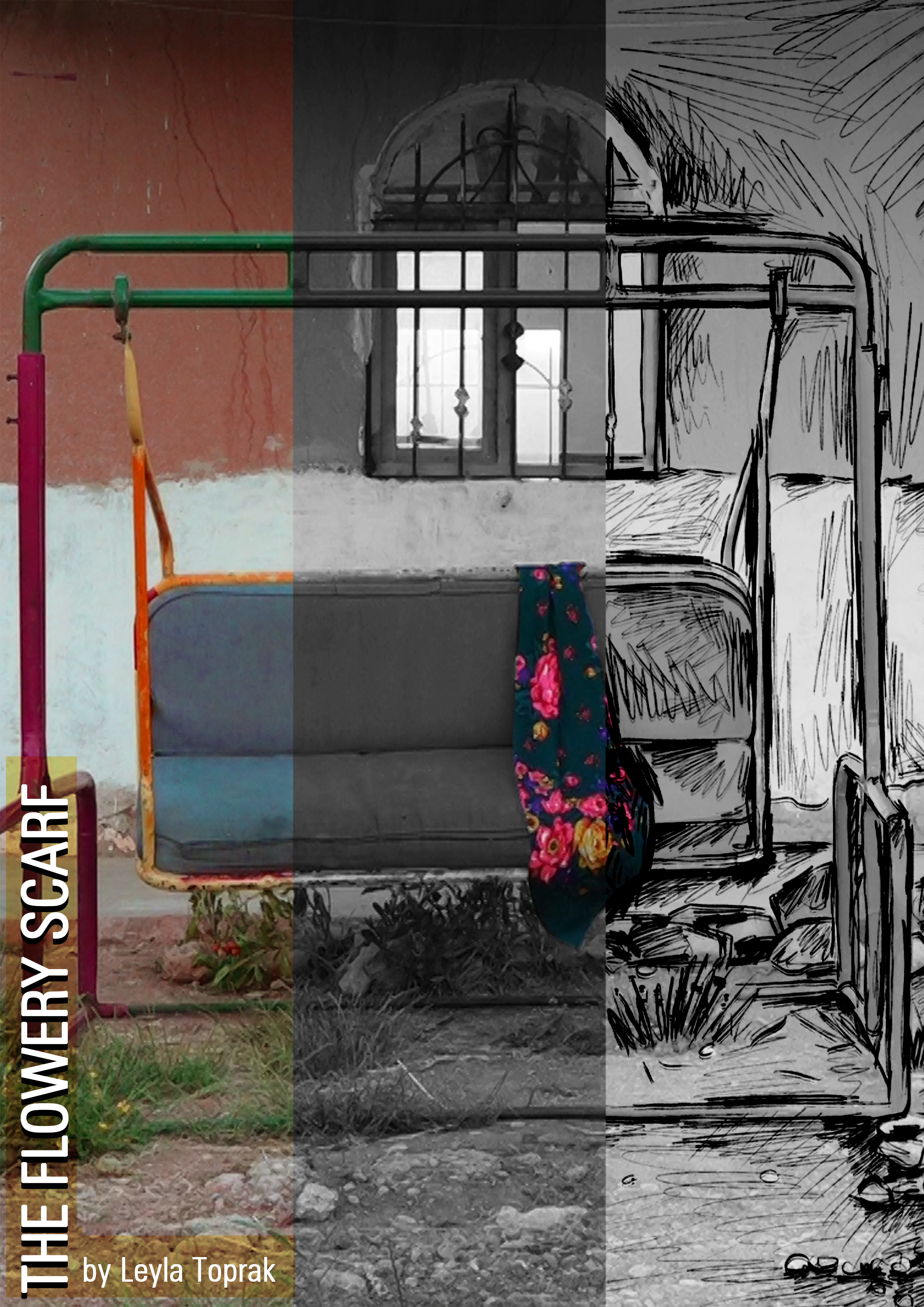 objects become subjective
The place of objects in the human life has continued throughout history by adhering to the principles of unity, continuity and meaningfulness. This unity, which seems so essential, has emerged sometimes with the image of the mother in a baby's dream, sometimes with the stick that a person is hugging and sleeping in a cave, sometimes in a religious symbol and sometimes in any place in the world by creating a unique existential symbol of resistance.
As a result of countless possibilities, a person who comes into existence and steps into life inevitably faces the death and separation crises that await at different stages of that persons life. In a world where there is no satisfactory answer, they tries to find their way with the meaningless, absurd and uncertainties that are doomed to life. They goes through tunnels of pessimism on their journey to create their essence. The desire to feel the presence of the lost person evolves into another way of living by creating a representation of that in the mind. Just like the attachment of the mother to her baby, the lovers to each other, and the human to nature, the scarf(pushi) continues the comradeship as an immortal representation of the one who goes to eternity.
scarf as an object of Rojava resistance
The melodies and songs of the resisting peoples are rising from the cantons of Rojava… Colorful flowers appear in the hair of each of them; Beneath of the scarf (pushi) that makes them warm and protect, also perhaps carries the memory of the one who goes to eternity…
This video focuses on the story of two female comrades, Sarya and Hilal, and the scarf that became the subject of their forced departure (or inability to part forever). Hilal, one of these two women, gets into eternity while fighting in the fields of resistance. For Sarya, the flowery scarf (pushi) she leaves behind becomes her touch, voice, smell, smile and transforms the common memories into the present time by recreating them every time. This moment occurs in conflict with a form of existence that both rejects her absence and underlines her nonexistence. And maybe it is the last wordless sentence from who gone to infinity to the who are left behind, to be remembered or not to be forgotten...
Transformed Justice
Teresa Hoffmann and Arwin Ahmadpur, 05:00 min, 2021
The video will show an animated community center somewhere in the future. Once the local police station has been here. The protagonist wonders through the center and discovers the functionality of this institution which has replaced the police some years ago.
Cruising Isolation
Daria Kozlova, 02:00 min, 2021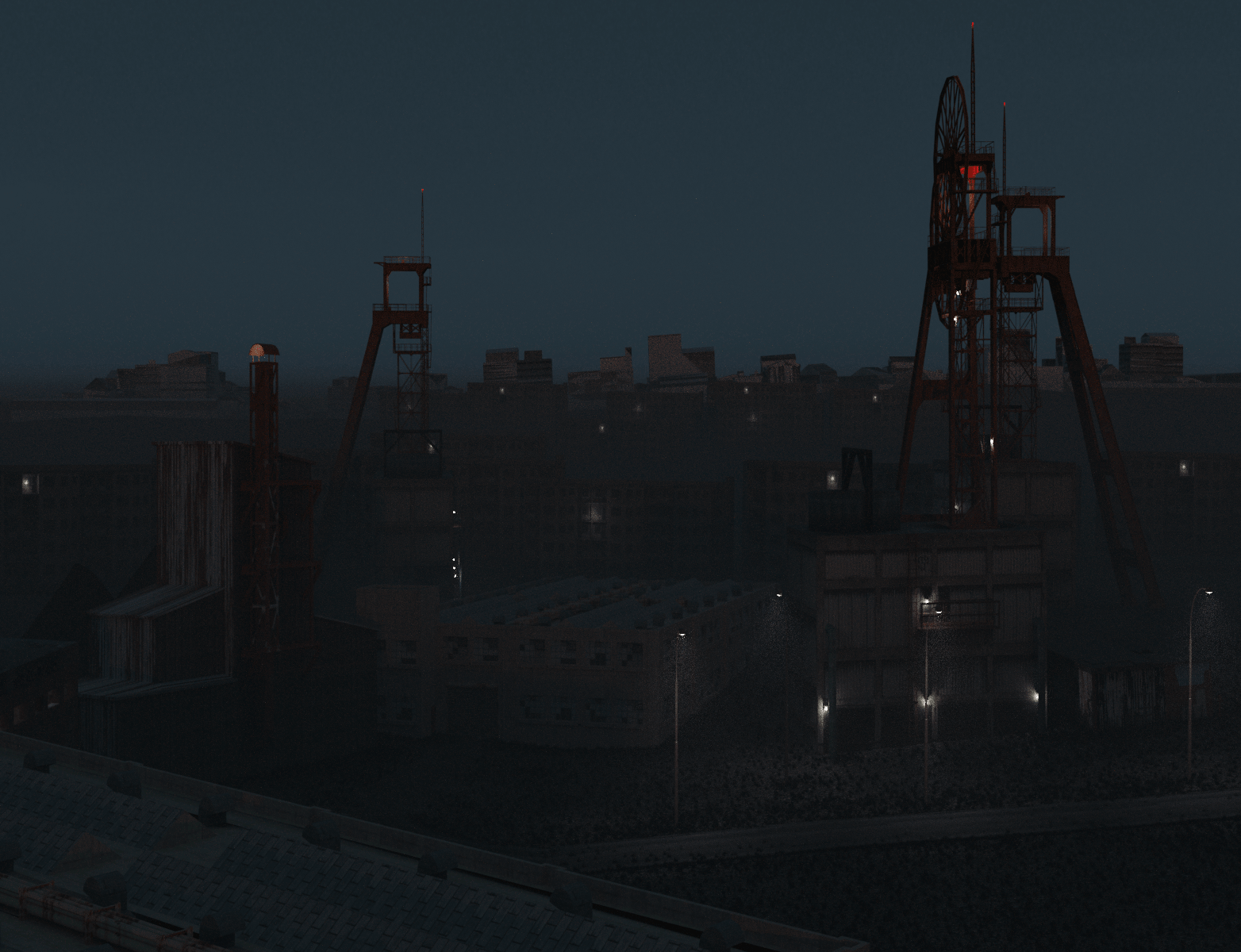 A gaming environment simulating Izolyatsia (Ukrainian: Ізоляція) — former factory and art center used as a prison in Donetsk, Ukraine. After the city's capture in 2014 by separatists and Russian paramilitary forces it was turned into a concentration camp with secret status where detainees are convicted without investigation and tortured. Through navigating an avatar the user can experience multiple dimensions of the conflict through revealing insights about the nature and underlying causes of the conflict, time traveling and crossing the borders of the grey zone on Ukrainian east.